Main content starts here, tab to start navigating
Having trouble ordering delivery?
If you enter your address and see the address pop up as you see in the red box in this photo -
DO NOT CLICK THE ADDRESS.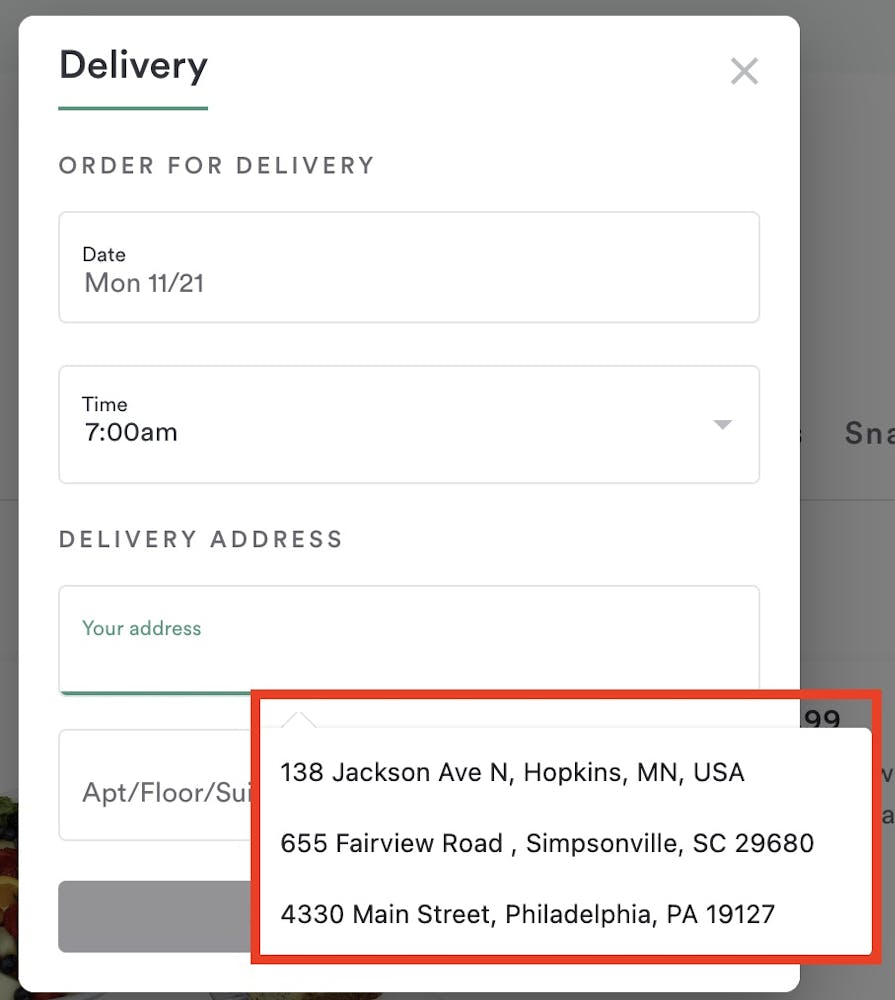 Please continue to type the address until you see it come up like in the green box here: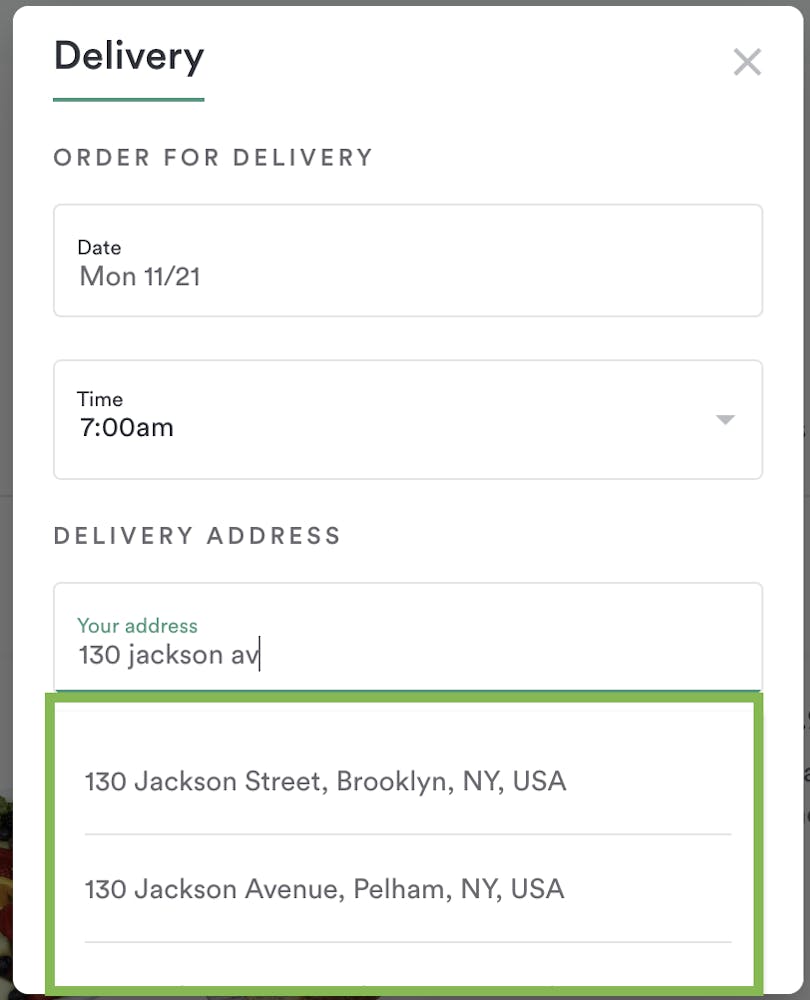 Thank you!